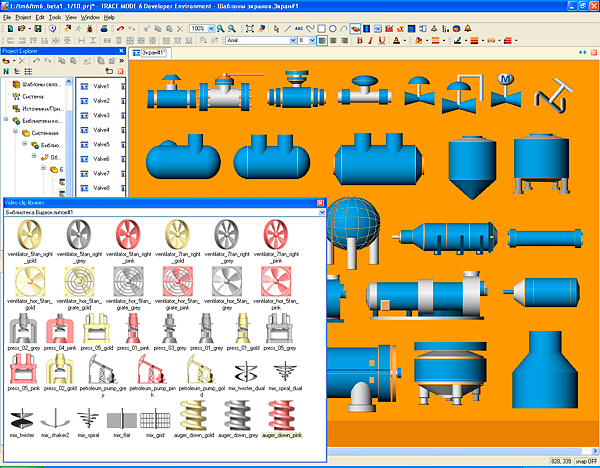 TRACE MODE 6 includes record number of resources libraries (professional version only), ready to be used in application projects.
Among them:
free-of-charge drivers for 2812 controllers and input/output cards;
1116 graphical HMI images for technology facilities and processes;
596 animation objects for HMI;
more than 150 algorithms of data processing and control;
complex technological objects.


Resource libraries of TRACE MODE 6 enhance productivity and make development easier. For the first time in the TRACE MODE libraries are integrated into complex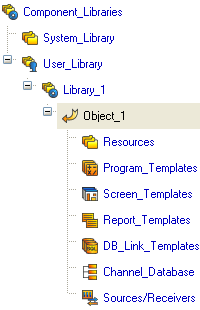 objects, which include:
graphical HMI images;
control programs;
report templates;
SQL-queries to databases;
I/O devices drivers.

Take the object "pump" from the TRACE MODE 6 library, and drag and drop it onto the icon of PC where the HMI screen shall be located – and that is all you need to do!
The TRACE MODE 6 would create an HMI screen and record algorithms of control. Now, drag and drop the icon of controller, onto the icon of HMI PC, and the required driver would be automatically connected to the project.
Press the "Run" button, and real time information would be displayed in the HMI screen.
It is easy, isn't it?