AdAstra Research Group, Ltd is the biggest Russian manufacturer of real time programs for process control. The company was established in February 1992 and originally was specialized in the production of human-machine interface tools (SCADA/HMI). The main company's product, SCADA/HMI TRACE MODE® software has quickly gained popularity and has become one of the industry leaders. The program success was contributed by its high functionality as well as a number of original innovation technologies (volumetric graphics of operator screens, graphic playback of archives, etc.) used in TRACE MODE for the first time.
In 1995, for the first time in the world, AdAstrA developed integrated control system development technology combining the programming of both operator interface (SCADA/HMI) and industrial controllers (SOFTLOGIC). This technology differed favorably from the common practice of programming the operator interface and the PLC by different programs. It has enabled the TRACE MODE® users to exclude unnecessary duplication of programming tools, databases of controller and operator stations, and thus to reduce the number of design errors, enhance the labor productivity, scalability and performance of process control systems. By 1996, the success of new technology, has made TRACE MODE® to be the best selling SCADA/HMI system in Russian and in CIS countries.

TRACE MODE® is being successfully used in process control systems in more than 25 industry branches. Among our customers, which have appreciated the TRACE MODE® reliability and innovation, are the following biggest Russian and world's enterprises: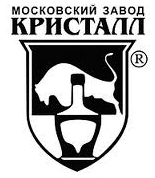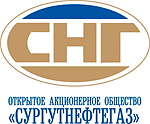 RAO UES, GAZPROM OJSC, TATENERGO P&PA, IRKUTSKENERGO JSC, SEVERSTAL OJSC, TATNEFT JSC, PETROCHINA Corp., YUKOS OIL COMPANY, Kola and Kalinin NPPs, Baoshan Iron & Steel Co., Ltd., MAYAK S&PA, RUSAL JSC, SEVERONICKEL JSC, MOSTEPLOENERGO SUE, METAFRAKS JSC, BAIKONUR space-launch complex, MOSVODOKANAL, CRYSTAL Moscow Factory, etc.
The quality management system covering business processes of software development, production and maintenance was implemented in AdAstra Research Group, Ltd. So, TRACE MODE® was the first in CIS and the second in the world SCADA/HMI-system, which development and technical support was certified for the compliance with ISO 001:2000.
In 2004, for the first time, AdAstrA has combined powerful TRACE MODE® process control development tools with the software for the development of manufacturing business-process control systems, by adding the following modules:
EAM – enterprise asset management;
MES – manufacturing execution system;
HRM – human resources management.
In TRACE MODE®, software tools for the manufacturing and for the process control have been united for the very first time. So in 2004 TRACE MODE® has become the first integrated information system for manufacturing and process control combining, within a single project, the products of the following classes: SOFTLOGIC-SCADA/HMI-MES-EAM-HRM.
The system has been translated into English, Italian, Chinese and is being distributed in 30 countries worldwide via our partner network.