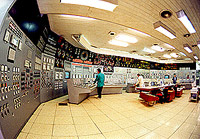 A Moscow-based SNIIP-SISTEMATOM company has set up an automated system to control the neutron current in reactors of the 3rd and 4th power units at Bogunitse nuclear power plant (Slovakia). The new control system has been developed using Russian made SCADA/HMI software TRACE MODE 6.
The information system provides the following features:
real-time data acquisition and history logging for the neutron current physical parameters;
protections control;
alarm reporting on protections status;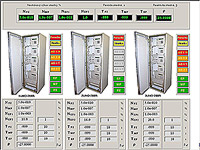 An intuitive TRACE MODE 6 based HMI helps the Bogunitse nuclear power plant operators in following:
to view the real time data easily (HMI);
to make logs of analog and digital signals in the SCADA TRACE MODE built-in database (without using external databases);
to navigate the logged data using trends and alarm reports;
to convert data archives for the set time period to the open format for creating protocols and graphs in MS Excel.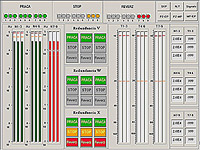 The system is based on industrial Pentium M 1.8 and 15" LCD workstation WS-855A from ICP Electronics with a pre-installed SCADA TRACE MODE runtime software RTM+. The RTM communicates with I/O via OPC server.
The overall system cycle for the nuclear power plant control system is within 100 ms, meeting the technical requirements for this class of systems.
The Bogunitse nuclear power plant has deployed this control system rapidly within the nuclear power plant equipment upgrade program. To ensure quick and quality execution of the project, the SNIIP-SISTEMAATOM engineers had training on developing control systems using SCADA at the Authorized TRACE MODE Training Centre.
A similar project has been also developed for Mokhovtse nuclear power plant (Slovakia).