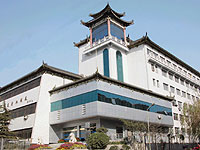 With a centralized heat supply in the cities, energy saving and environment protection is currently quite a problem for China. China-based Shi Jian Zhuang O-SUN Automation Instrument Co. LTD has recently deployed a billing and control system for the heat networks at Xan-Dan city of Xai Bei province (China) using integrated TRACE MODE SOFTLOGIC and SCADA-system from AdAstrA, the Russian software developer.

The control system at Xan-Dan city controls:
water and heat consumption in the heat network;
remote shutter control (manual and automatic);
pump operation;
water and steam temperature measurement in the heat network;
steam pipe pressure measurement.
The heat network control system uses OSD-LEF3000 heat meters (China) and i8000 controllers (ICP/DAS, Taiwan). The project has been developed using TRACE MODE SOFTLOGIC and SCADA software. Additionally, TRACE MODE is installed both at the operator's workstation and controller – special Micro TRACE MODE module providing I/O processing and direct digital process control.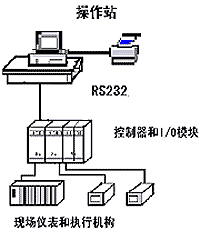 The operator interface for the control system is based on the TRACE MODE Real-Time Monitor (RTM) . The RTM displays information on animated screens and trends, provides data logging and alarming. Moreover, TRACE MODE Documentation Server generates reports on process control that print out automatically or on demand.
The new system has brought change to the heat networks' staff day-to-day work by enabling them to have real-time information on hand without a need to move around. The control system also means significant savings in terms of time and enterprise resources, the users say. In the nearest future, Xan-Dan heat networks are planning to introduce new TRACE MODE based control systems and expand the already existing.