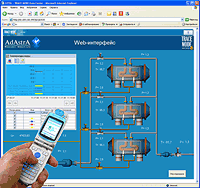 AdAstrA Research Group announced release of a new SCADA TRACE MODE runtime module, TRACE MODE Data Center - a server for remote web based and wireless access to real-time control system information using web-browser via Internet/Intranet or wireless networks (GSM, GPRS, Wi-Fi, Bluetooth).
TRACE MODE Data Center provides a web-gateway capability for the local control systems. The software receives real-time data from the TRACE MODE servers (RTM on PC) via I-NET (TCP/IP) and offers web access to these data via browser or TRACE MODE SCADA Mobile applications for mobile phones (Java MIDlets). The software can simultaneously support several servers of the local TRACE MODE control systems with various application projects.
TRACE MODE Data Center offers the features below: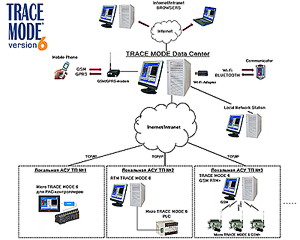 HMI for mobile web users, including control functions (Web SCADA);
HMI for mobile phone users (SCADA Mobile);
web access to HTML documents generated by TRACE MODE Documentation Server or DocRTM+ (not included in Data Center) with intuitive, hierarchical view;
administration of remote users' access to documentation.
The all-new product from AdAstra is tailored to meet the needs of the corporate users of TRACE MODE looking to consolidate information from the various control systems across the plant, and provide access to this information for mobile employees, such as plant engineers, technology engineers, and plant management. TRACE MODE Data Center can help our customers use any LAN-attached PC to retrieve information on the plant process (Web SCADA feature). Moreover, the information is provided not only in symbolic circuits, but also in customizable report documents, specific to each user of the system.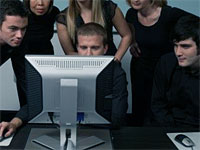 The mobile office workforce will enjoy using another TRACE MODE Data Center option – SCADA Mobile. SCADA Mobile feature provides an HMI for the mobile phone users. The TRACE MODE mobile applications can run on any Java-enabled mobile phone. TRACE MODE SCADA Mobile offers an HMI with rich screen graphics, trends or bar graphs. You can use buttons or keyboard to navigate through the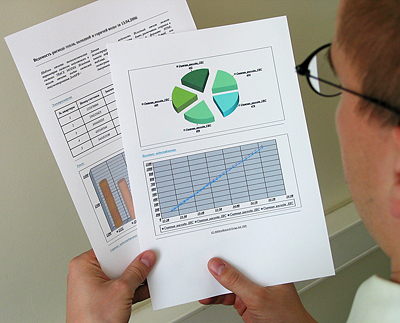 screens or enter commands.
When creating a Web SCADA or SCADA Mobile project, one can use easy and intuitive TRACE MODE 6 development system to develop a simple screen. To run any application on your phone, you need to install a TRACE MODE runtime module (Java MIDlet) depending on the phone. AdAstra will be providing free MIDlets for phones by making them available for download at www.tracemode.com. We released the first MIDlet for the Nokia models. Soon, we will develop a TRACE MODE MIDlet for Sony Ericsson models.
TRACE MODE Data Center includes an integrated security system. Only users having proper rights can access data on any web-server. The access rights for various users allow flexible setup and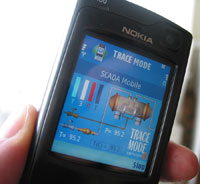 administration.
TRACE MODE Data Center licensing is based on concurrent connections of the client devices (PC, mobile phones, pocket PCs, etc.). The program is available in versions with 4, 8, 16, 32, 64, and unlimited workplaces. There is no limit for concurrently supported control system projects. The super-user account allows login of a power user to the process, even if all licenses are used.
TRACE MODE Data Center Online Demo
TRACE MODE Data Center MIDlet for Mobile Phone Free Download