The Ho Chi Minh City based (Viet Nam) Duc Phong Technology and Automation Corporation (DPTA) has the status of AdAstrA Authorized Dealer. The corporatin

has the experience and

qualifications to

sales and customer support for

TRACE MODE SCADA/HMI software.

TECHNOLOGY CORPORATION AND GERMAN STYLE AUTO was established in 2006, with a team of professionals, engineers, management staff are formally trained, motivated and experienced customers always trust.

Duc Phong Company proudly at the forefront of the application of the overall solution, integrated power systems and automation, the application of the latest technology in engineering controls such as SCADA, PLC, BATCH CONTROL for a variety of industries.



Duc Phong company has achieved success in many areas:
- Provide electrical equipment, control, transmission, instrumentation, analysis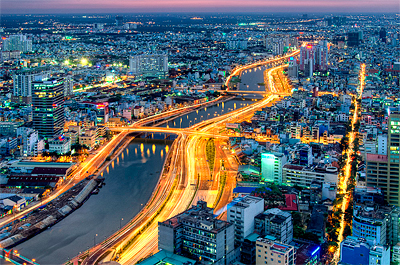 - Design and installation of electrical systems - Control - measurement - transmission - automatic observation.
- Consulting, provides technology-driven solutions and network connectivity control stations
- Services maintenance control system ensures continuous operation and no incident

The company shares automation technologies Duc Phong is a distributor and a trusted partner of the renowned manufacturers such as B&R(br-automation), Innodisk, Redlion, PULS Power, mütec Instruments, EMC, PTglobal, ABB, Axis Communications, Aimetis, D-Link...
With staff, professional engineers, experienced, dedicated to the job, and the company is growing by the day, is the first choice and confidence of the investors. Besides Duc Phong company always researching, developing technical solutions to new technology to serve and provide satisfaction to our customers.
TRACE MODE® SCADA/HMI (AdAstrA, Russia) is a high-tech software platform for process automation, remote control, monitoring, energy/resources metering and building automation. TRACE MODE® runs under Windows® and Linux, is used in more than 30 countries of the world, in over 40-industries and has over 59 000 installations.
Contact:
DUC PHONG TECHNOLOGY AND AUTOMATION CORPORATION (DPTA)
02 Duy Tan St., Hiep Phu Ward, Dist. 9, Hochiminh City, Viet Nam
Telephone: +84 08 3736 0165 - Fax: +84 83736 0166
Email: info@dpta.com
Technical Support
Email: support@dpta.com