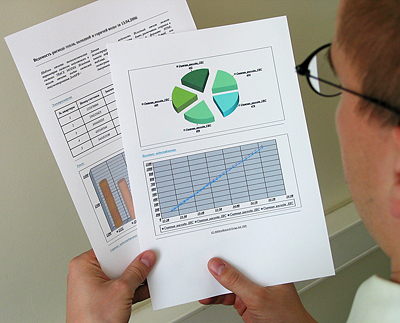 TRACE MODE offers 2 types of report generators:
TRACE MODE Local Documentation server is designed for small control systems and for personal documentation systems. It should be installed on the same PC with TRACE MODE RTM. The server generates reports using the data from the RTM channels and save them on disk in HTML format for further printing (if required).
TRACE MODE Global Documentation server is designed to gather data from many RTMs in a distributed control system and to generate reports. This server should be installed on a dedicated PC. This kind of report generators can gather the data from the unlimited number of PCs and controllers and generates user reports, on the unlimited number of document templates and scripts. The reports may be saved to the hard disk in HTML format for further printing.