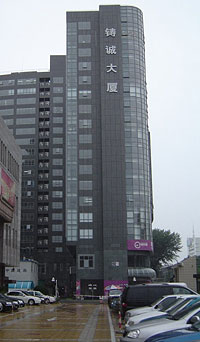 On 24 April, 2006 AdAstrA Research Group has opened the Beijing Representative office. The new company office will serve to reinforce AdAstrA's commitment in support of the Chinese users of TRACE MODE SCADA software.
The AdAstrA Beijing Representative will focus first of all on technical support. For that purpose AdAstrA has set up a team of certified TRACE MODE engineers, who will provide regular technical support to Chinese users through phone, e-mail and also through the technical support online forum at http://forum.tracemode.cn.
A Chinese version of Adastra corporate web site is also available at www.tracemode.cn, providing customers with direct and up-to-date information about software releases, new features and major TRACE MODE SCADA implementations in China. At the site the free-of-charge SCADA TRACE MODE development system is available for downloads. The TRACE MODE development system contents free drivers for 2785 PLC's and I/O cards widely used in China. Among them there are PLCs by Siemens, Omron, Mitsubishi, Advantech, ICP/DAS etc. AdAstra is willing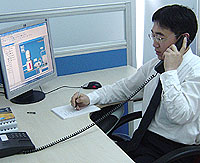 to increase the number of supported devices, adding support for the Chinese PLCs. For that purpose AdAstrA engages to write drivers for all local PLCs and I/O devices free of charge and welcomes the appropriate requests.
Another important goal of the AdAstrA Beijing Representative office consists in building of the China wide national partner network of the Authorized system integrators, dealers and OEM partners. AdAstrA offers a special bonus and marketing support program for Chinese partners that helps quickly succed in business.
Special attention will be given to the close OEM co-operation with Chinese instrumentation companies. Because TRACE MODE software offers not only SCADA/HMI, but also full PLC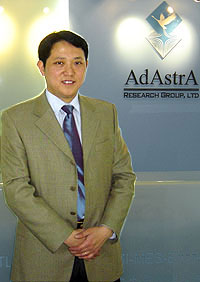 programming features. Which allows DCS-like control system development suitable in large scale projects in power, oil and gas, chemistry, nuclear and other industries. AdAstrA already has already positive experience of OEM co-operation with Chongqing based Silian Corporation and welcomes new partners.
The Chief AdAstrA Representative for China is nominated Mr. Meng Zhen Yu. Mr. Meng Zhen Yu has master degree in engineering and 2 years experience of successful work in Moscow AdAstrA headquarters.
"AdAstrA provides over 70% of software sales through the network of authorized partners" - says Mr. Meng Zhen Yu - "In China we still have few Authorized partners and our goal is to explain to Chinese system integrators the benefits of the Authorized status". "Now we have to work hard to bring to fruition the full potential of TRACE MODE SCADA technology on the Chinese market". - he adds - "We must ensure that Chinese customers get the first class product and service form our company".