The New TRACE MODE SCADA/HMI Release 6.10.2 Available For Download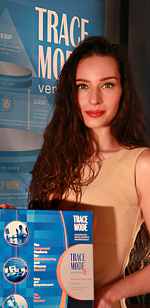 AdAstra Research Group, Ltd (Moscow, Russia) has announced a new release of integrated SCADA- and SOFTLOGIC- system TRACE MODE 6.10.2.
The release is now available for all registered users of TRACE MODE 6 SCADA/HMI for free (it is free for download from the User's Personal Account).

In accordance to increased security requirements of unauthorized access and user authentification in the process control software, new means of user rights management have been introduced. In the 6.10.2 some new features added, bugs detected fixed.
The new release 6.10.2 offers new software products and some improved features ......