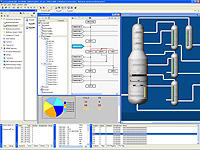 On 9 August 2005 AdAstrA Research Group released the English version of integrated SOFTLOGIC-SCADA/HMI-MES-EAM-HRM software TRACE MODE 6. New version offers an unrivalled power and flexibility in the integrated process control and manufacturing automation systems development, combined with intuitiveness and ease of use.
TRACE MODE 6 provides real time solutions for the whole range of process control and manufacturing business automation issues, as follows: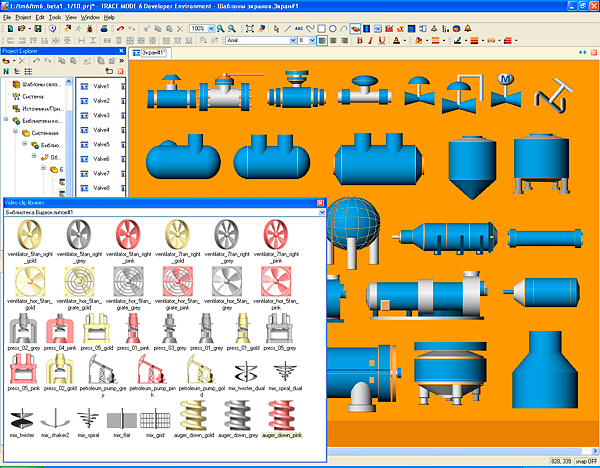 TRACE MODE 6 implements easy method of project development. The TRACE MODE easy method is a graphics centered approach. Development using this method is performed in the fastest and the most intuitive way. The TRACE MODE 6 Project Autobuilding® system automatically creates HMI screens from ready library blocks, and connection to controllers is performed through built-in drivers (free drivers for 2812 controllers and input/output cards are supplied along with TRACE MODE development system).
TRACE MODE 6 license policy has become more flexible. It meets maximum user requirements for flexibility in software selection and optimize the overall project cost:
TRACE MODE 6 offers more options for I/O number support. Versions for: 16, 32, 64, 128, 256, 512, 1024, 2048, 4096, 8192, 32000 and 64000 I/O points are available;
The TRACE MODE 6 development is licensed for I/O points only (a TRACE MODE I/O point means a source or receiver of external data);
TRACE MODE system architecture allows to use system channels more economically;

Detailed system overview is given in the PRODUCTS section of the site.
The TRACE MODE 6 development tool is free (basic version) and is available for direct download.