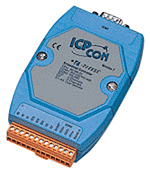 In August, 2006, AdAstra has announced the release of the Micro TRACE MODE 6 runtime software for popular I-7188 controller programming(ICP DAS, Taiwan).
Micro TRACE MODE 6 is an OEM module specifically designed for I-7188. The software features integrated support of I/O cards of I-7000 series and those compatible (ADAM 4000, TECONIK, NuDAM-6000, RIO-2000, etc), allowing deployment in control system applications.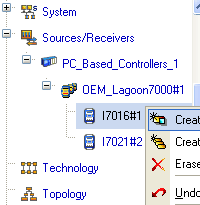 The autobuilding technology, makes the adjustment on ICP DAS I/O modules surprisingly easy.
The I-7188 controller programming is done in the easy TRACE MODE 6 development system using 5 languages of IEC 6-1131/3 standard (or their combination). The IEC 61131-3 controller programming languages include 3 visual (FBD, SFC, LD) and 2 text languages (ST, IL).
The I-7188 controller programming software supports standard algorithms for data processing and control employed in control systems. Working in editor, you can debug any user's program in a step-by-step or continuous mode. The SPY mode for online project diagnostics at the setup stage is also available.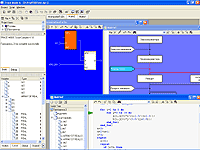 Using I-NET TCP/IP, one can easily connect the programmed I-7188 controller to SCADA TRACE MODE 6 based operator's PC via Ethernet 10 Mbit/s. You can also program the controllers and SCADA PC in a uniform development environment, inputting all setup parameters only once and re-using them freely on any physical device included in your project (at the controllers and PCs). Additionally, the autobuilding procedure means automatic setup of I-7000 network parameters.
The ICP DAS I-7188 controllers programmed in TRACE MODE, ca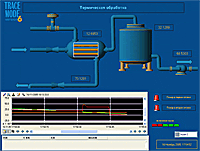 n be also connected to other SCADA HMI software via optional OPC server.
The new software provides cost-effective solution, while delivering efficiency for small-sized distributed control systems. Some of successful Micro TRACE MODE 6 applications include building and facility automation, food and processing industry, utility, agriculture, lab research, etc.
The software price significantly depends on the number of licenses purchased, with an average cost of 50 USD per 1 controller.