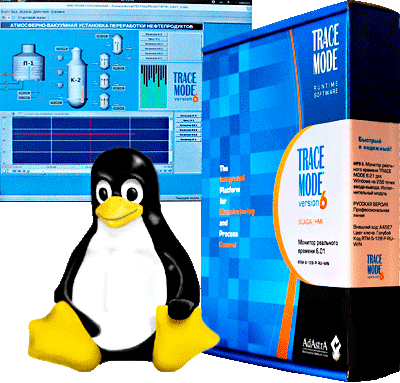 AdAstra Company (Russia) announced the release of a new real-time module for the operating system Linux - LinRTM. Real Time Monitor is an executive module of the integrated TRACE MODE 6 SCADA/HMI system, designed to run on the operator workstations in process control systems.
The new LinRTM can perform:
data acquisition from the IO through TRACE MODE built-in drivers, running over Ethernet;
primary data processing - filtering, scaling, border control, etc.;
process control and regulation on algorithms programmed in languages ​​of IEC 61131-3;
visualization of information on trends and HMI;
alarms management;
HMI-clients.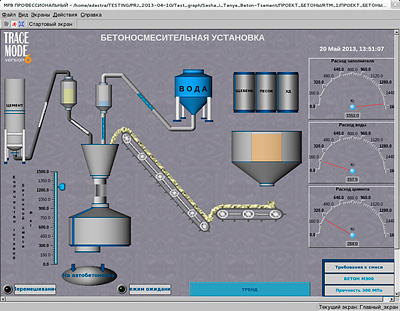 The LinRTM is programmed in conventional TRACE MODE instrumental system for Windows starting from the release 6.09 and older, and runs in real time under Linux. The main operating system for LinRTM is Linux openSUSE 12.1 + (http://www.opensuse.org/ru/). Complete check LinRTM TRACE MODE under other versions of Linux has not been done, although the initial data indicate the possibility to use a program on Ubuntu and Fedora.
The LinRTM may be part of a distributed control system based on the TRACE MODE® 6 or fully monitored simplest control system consisting of a single workstation (AWS), combined with the server IO. LinRTM is available only for the professional version of TRACE MODE.
In terms of functionality LinRTM is slightly inferior to conventional real-time monitor for Windows, but nevertheless, it may be interesting for users SCADA TRACE MODE, are developing process control systems for enterprises and industries in which Linux, the operating system open source is the accepted standard.